In honor of the Olympic games in Rio this year, I thought we could take a look back through a documentary I had the pleasure of screening at the Los Angeles Film Festival this year.
Most of us remember from history class that Jesse Owens won Olympic Medals at the 1936 Olympic games in Berlin, Germany. What we don't know is that there were 18 athletes of color in total that competed in those games.
With a documentary the debuted at the Los Angeles Film Festival and narrated by Blair Underwood, Director/Writer/Producer brings us Olympic Dream: American Prejudice.
It is through her lens that we learn of all 18 Olympic Athletes and the adversity they faced in not only being people of color in 1936 Germany under Hitler rule, but how it also felt to be disrespected and unacknowledged by their own county.
For one athlete, she never even got to compete and never ran again. Another, wound up as a janitor and would clean in his Olympic team jacket. However, others would go on to make American history outside of their Olympic fame.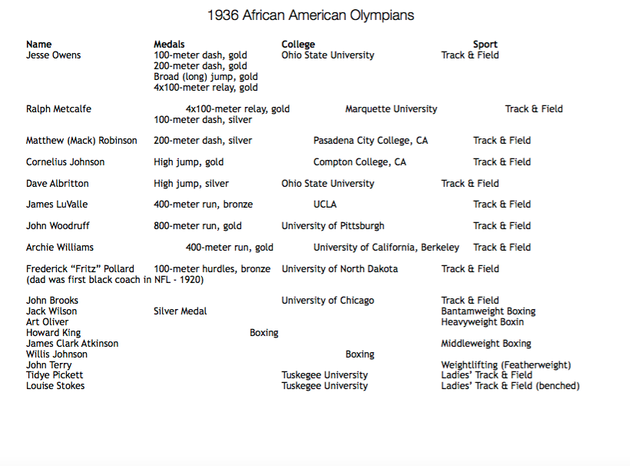 DEBORAH RILEY DRAPER
Here are the names of the 18 African-Americans Olympians in 1936.
Despite Hitler's widely publicized xenophobic comments and actions prior to the Olympics, for propaganda purposes he asked people in the country to treat all visitors — even minorities — well.
"Berliners were certainly given directives to be nice to the foreign visitors and certainly make sure that no one [felt] any hint of persecution or discrimination," Draper said.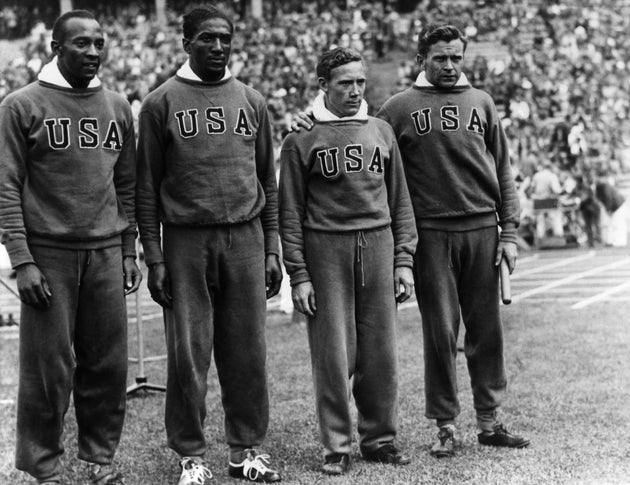 ULLSTEIN BILD VIA GETTY IMAGES
"You've got 18 black athletes, they have 'America' on their back, they're wearing 'Team USA,'" Draper said. " Still, Draper said, these athletes were proud to represent the U.S.
Draper spoke about some of the athletes' legacies and what really resonated with her about their accomplishments, on and off the field.
David Albritton — High Jump (Silver Medalist)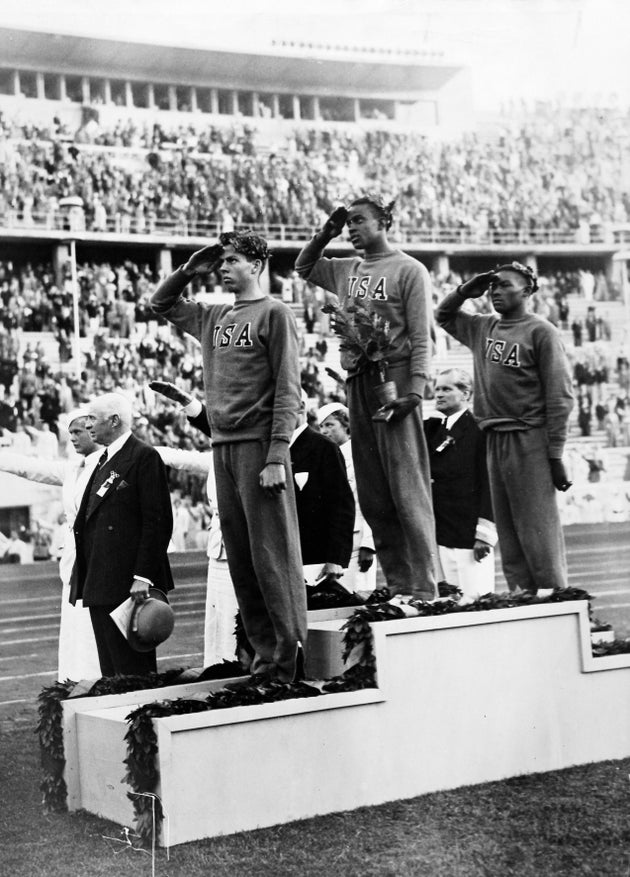 IMAGNO VIA GETTY IMAGES
David Albritton (far right) during the award ceremony for the high jump.
"Dave Albritton became a state senator."
Cornelius Johnson — High Jump (Gold Medalist)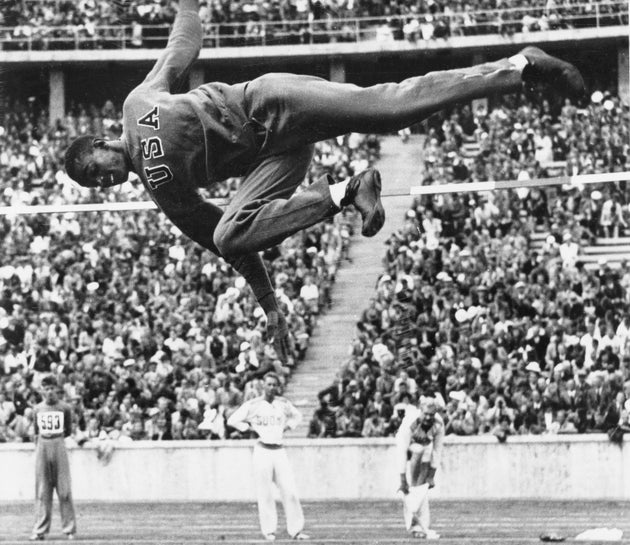 ULLSTEIN BILD VIA GETTY IMAGES
Ralph Metcalfe — 4x100-meter relay (Gold) & 100-meter dash (Silver)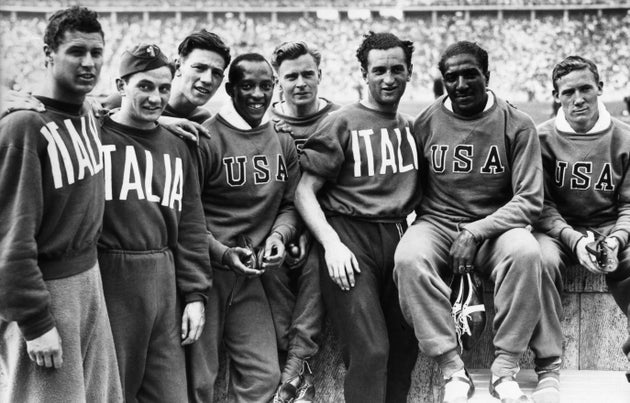 ULLSTEIN BILD VIA GETTY IMAGES
Ralph Metcalfe (second to the right) and the rest of the 4x100 USA team, pictured with the silver medal-winning 4x100 Italian team.
"Ralph Metcalfe became a congressman."
Tidye Pickett (first black American woman to compete in Olympics) — 80-meter hurdles
ASSOCIATED PRESS
Tidye Pickett (front row) and others before traveling to Europe for the Olympics.
"Tidye Pickett's daughters talked extensively about how much fun their mother had, and she met these cool Italian girls. And they just had a really great time in Berlin.
Matthew "Mack" Robinson — 200-meter dash (Silver)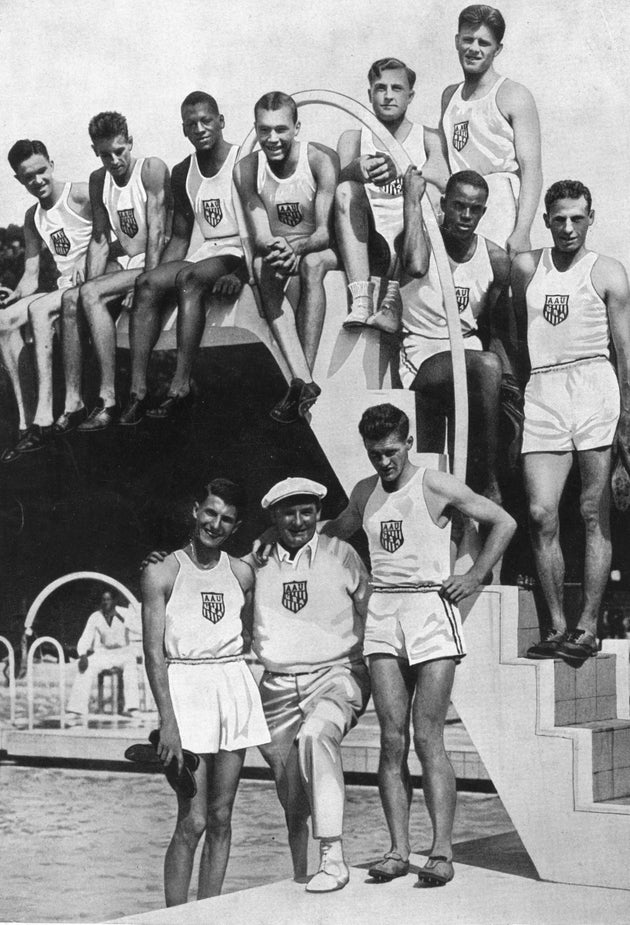 HULTON ARCHIVE VIA GETTY IMAGES
Mack Robinson (up top and third on the left) before the Olympics.
"Jackie Robinson's brother comes home from Berlin, Germany, where he beat up on Nazis on the track field and has a silver medal at the Olympics. So if his brother can do that, integrating baseball is not going to be so hard. That's something he's going to be up for. He's not going to be afraid because his brother did something equally, if not more, courageous."
Archibald Williams — 400-meter run (Gold)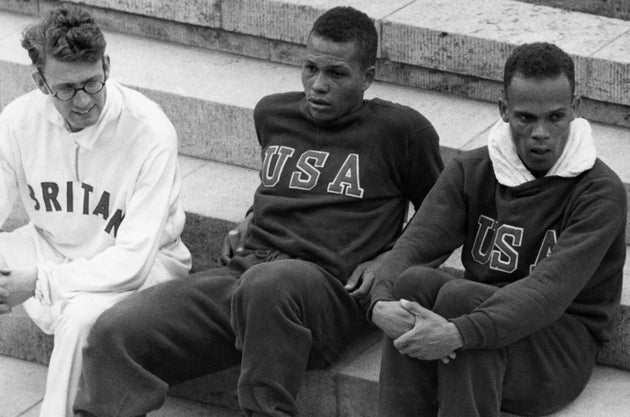 ULLSTEIN BILD VIA GETTY IMAGES
Archibald Williams (center) after winning the 400-meter race.
"Archie Williams went on to become a Tuskegee airman. He was a trained pilot while he was at [the University of California, Berkeley] and he was a mechanical engineering major so he became a Tuskegee airman."
Jesse Owens — 100-meter dash (Gold), 200-meter dash (Gold), Long Jump (Gold), 4x100-meter relay (Gold)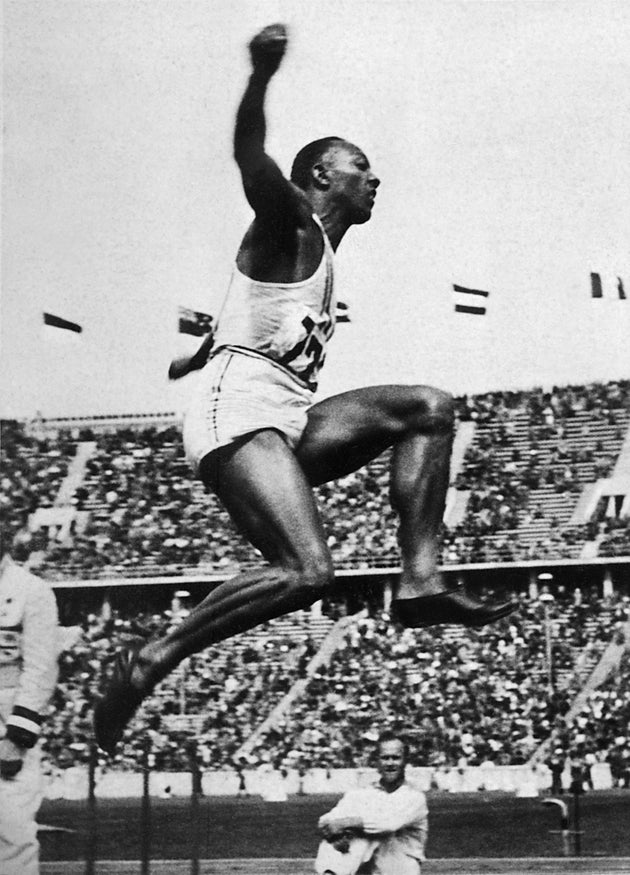 Check out what Riley had to say during our sit down at the LA Film Festival and here is the link to learn even more about this very enlightening film...